You know, the one right by the entry door, top left, first one you hit, turns everything off including the AC. We kept shutting it off by accident when trying to turn off the lights. ....... Fixed it!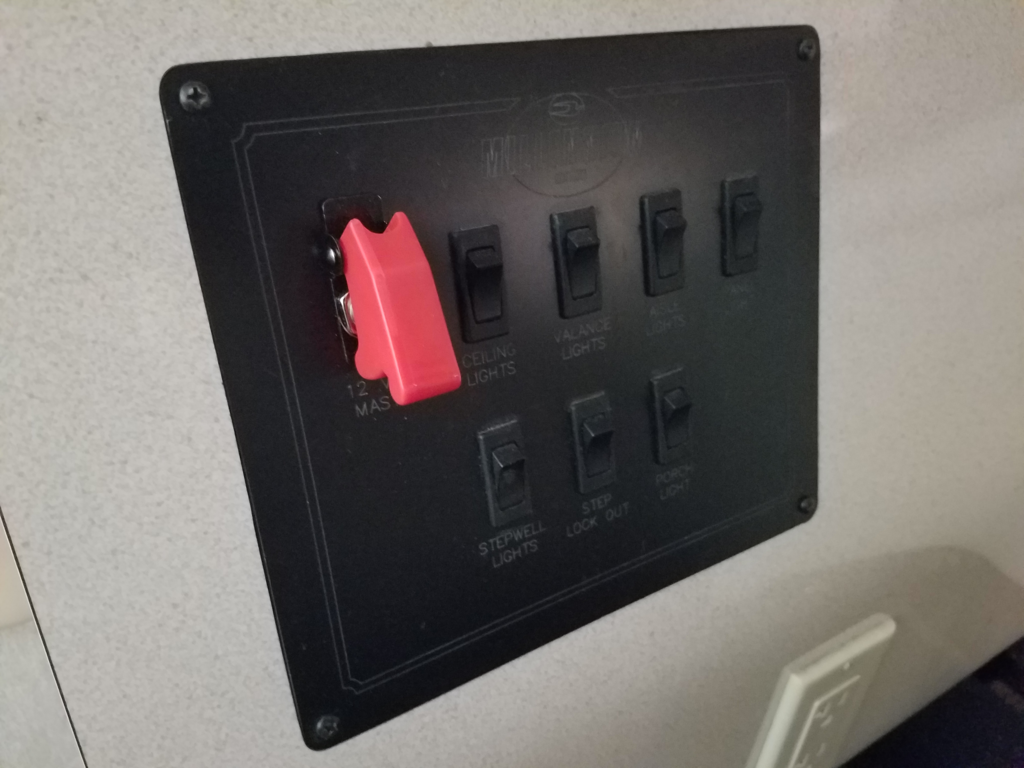 Good ole $5 safety switch. Had to file the tab off so I could install the switch upside down. (normally on)
__________________
Randy and Sonya Shrimplin
FMCA# F457849
Livin' the dream, next door to the Drysdale's in Beverly Hills FL!
Birdless for now.
RShrimp@Yahoo.com