When I got my Bird I went to drain the air tanks and got a face full of water. Don't think they where ever drained.
So,,,,,
When I was under the bus chasing air leaks I installed the cable pull drains from Napa.
Here is what is needed for my mod.
The Valve Napa P/N N401047 $10.00
It includes the lanyard,
I made the Handle and found a longer 3/8" bolt.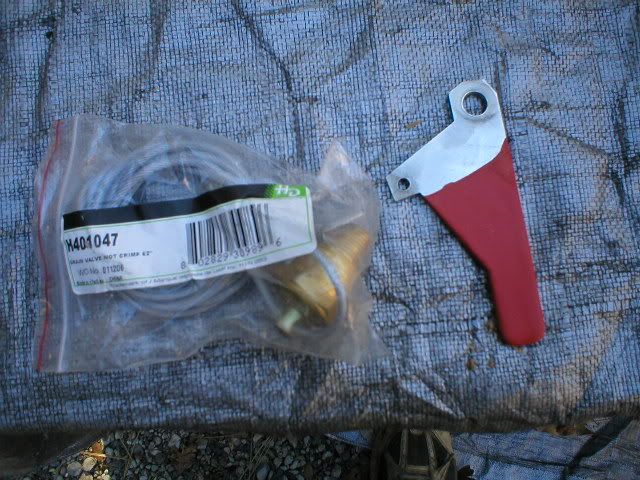 Here is the valve installed
I removed one bolt from the plate that holds up my Cruise Air Condensors and replace it with a longer bolt and added my handle.
Now instead of crawling under the bus I just reach under from either side and give a quick pull on the lever and swooosh... no more water build up.
I feel this will let me drain the tanks on a much more regular basis. I wanted to route them to the same place, but didn't want to cross the driveline. Figure if I am doing a walk around anyway, it doesn't matter where there located.
I have one set up for the rear tank also, but have not had a chance to do it yet.
Hope this helps someone.
thanks